aka When it comes to social media, I'm bored of boring
In case you missed the phenomenon that is Miss Vanjie, she was the first queen eliminated on this year's 10th season of Rupaul's Drag Race. She is arguably the most memorable contestant eliminated in the first ep ever (or anywhere in the first 4 episodes really.) Only one other first eliminated queen has been remembered, and even though Season 2's Shangela was 8 years ago, her impact has not been as fast or (arguably) as global.
I recently spoke at IBRC Future of Social Media Strategy Forum in Sydney on May 31 (and again on June 1 on a live podcast with https://hotndelicious.com) and when it comes to the future… I think we all need to be a bit more Miss Vaaaanjie. 
Future of Social Media 2018 Conference
Download the Complete Presentation and Talk from SlideShare
Live Conference Podcast with Hot & Delicious Rocks the Planet – Listen here
Zeina Khodr for Australian Marketing Institute's Sunset Marketing Series.
I also recently talked about what takes to make great social media with Colloquial GM, Zeina Khodr . For Zeina's insights on the future of social media, digital and marketing – Download Zeina's presentation here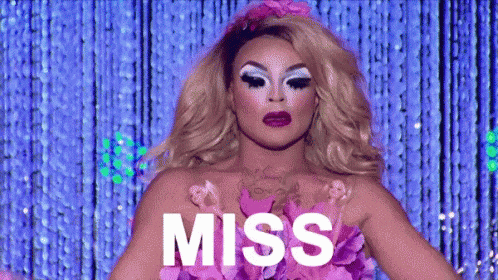 Miss Vanjie was, to be honest, a bit of a hot mess and was only on screen for about 6 minutes. It was 2 words and less than 15 seconds that have given her, and us, LIFE though. Leaving the runway after being voted off with the type of style no-one can quite explain, she made her mark… and is now touring the world. To quote Will Hunt in his piece on the Enduring StarPower of Miss Vanjie " [Miss Vanjie] hasn't just turned her first-elimination-lemon into lemonade. She's made an entire career out of a 14-second clip."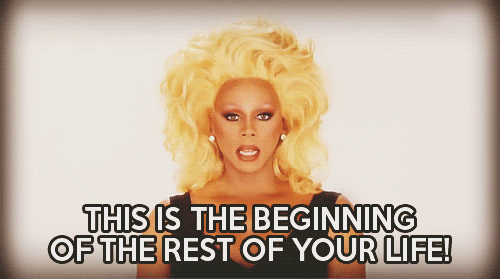 To be referenced in almost every S10 episode, become an overnight meme queen and a mantra spoken around the world… that takes the charisma, uniqueness, nerve and talent* (thanks RuPaul) that I think we're losing as marketers.
There are so many questions to ask about and ways to consider the future of social media—what are the different platforms doing, where are the trends going, what's working, what's not, how to handle a crisis (and truly define a crisis), what is the future of money and how will that impact native payments and consumer behaviour, what new shiny thing is just around the corner and how do we look after ourselves in a world that is constantly changing and getting busier and busier? All of which, and more, were covered over the course of the 2-day Forum. I looked at the future, and present, of social media strategy and content and from a perspective that is often undervalued – the value and role of creativity. Creativity is important because, to quote one of my favourite twitter accounts, Adweak:
To engage people in a world where you only have around 3.2 seconds to capture people's attention, where millions of pieces of content are published on hundreds of platforms every second, you need more than technical skills, a great mind, and a product, service or offer. You need heart—because empathy and emotions aren't just where connections are formed, they power and inspire our creativity.
Obviously beige one note strategy and thinking that results in content that flies by our thumb, unnoticed by our audiences, aren't the only reasons for lower reach and engagement on social. B&T, We Are Social, Marketing Land and many others know as well as we do that organic reach is dead, so you gotta pay to play. Even so, to make that play pay, we have to connect with the audiences we're trying to engage.
As marketers, advertisers and social media people we talk about making "thumbstopping" content… but it takes a lot to stop the thumb and we create a lot of average content and a lot of content for contents-sake. We rush ideas; don't use our data effectively; uphold brand guidelines so tightly that creative and copy can't stand out or really make an impact; we still think of audience demographics in terms of '18-54 year old mums', and we talk to them as one homogeonous group—where we should be thinking and talking in terms of Seth Godin's Tribes  (love him or hate him, this is one idea he has right). Channels should also be considered more carefully, and integrated communications more concisely.
There is just still a lot of traditional marketing mindsets being applied to social media (like when brands just put their POS on Instagram, TVC on Facebook, force us to count down the seconds before we hit the skip button on YouTube, or worse force us to watch TV while the 30 seconds of unskippable YT real play plays out… ignored).
The fact is, social media and each platform and variation of it, is it's own domain… and we need to start thinking more uniquely, cleverly, interestingly and creatively to stand out. To coin a phrase…
Which led me to ask the question – More and more we're being influenced and living by the data, or should be. With so much content and so many brands competing for our attention on so many channels on and offline, if marketing is all art and science, is creativity the key to connecting with your audience?
For me, the best social media puts the audience first, because no matter what anyone says about content, mobile or anything else, Audience is King, without them you have nothing. Great social media also has a purpose or message and achieves one (or more) of 5 things: Entertains, Educates, Informs, Unites, Grows. 
Of course I believe in a formula that gets us thinking.
If we know this is the formula, the next question is, what do I mean by "creativity?"
Some people like Smart Blogger CEO Jon Morrow think creativity is all a bit of a wank:
"Creativity (n): a word people use when they want to sound smart talking about a really abstract subject. Me? I prefer to avoid abstractions." – Jon Morrow. 
When done well, creativity is an extremely powerful tool to create meaningful, effective strategies and content that stands out, and is effective in delivering to business goals and objectives. A little divergent thinking can result in wonderful things.
Creativity and divergent thinking isn't just one thing, and isn't a lens that only ideas, messaging and communications should be looked at through. One particular area that media, marketing and advertisers fall short on and should think more creatively about to improve is diversity, inclusion and representation. I think that, as brands, media and marketers, we forget that people from all  communities make up our audiences and current and prospective customers. Our job isn't to shy away from them, but to show that we are for them, not exclude them – as we often unintentionally do. This is an issue I talked about more deeply for B&T after their conference on Changing the Ratio in our industry – Changing The Ratio Shouldn't Be Something We Have To think About. Representation is also an important topic for my modeling agent, Wink Models, and they believe diversity in advertising is here to stay.
To further understand why representation is important check out this piece by one of our team at Colloquial, Margot Alais – A Crazy Thing Called Representation
Creativity applies every step of our thinking, planning and execution – from campaign ideation, audience consideration and segmentation, how you look at and use your data, develop strategy, content design, content calendar planning, casting talent, design assets, manage test and learn campaign optimisation, measure performance, manage communities, work with influencers and all other components of the marketing landscape.
Rather than pontificate about creativity with more big words, lets look at a few case studies and see what exactly can happen when you live your best Miss Vanjie life to plan and develop strategy, look for insights and stories in your data, design your creative and campaigns and engage with your community.
Creativity Case Studies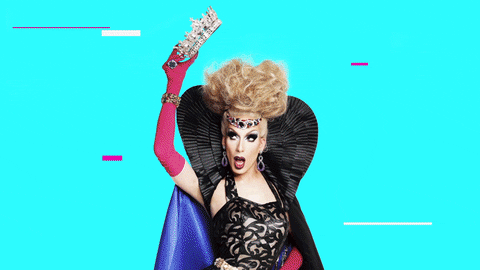 For the full talk and presentation, including complete details on these case studies – download here from SlideShare
ChatBooks
http://www.flyingsolo.com.au/marketing/business-marketing/viral-advertising-10-millions-views
Fruit of Loom 
Watch video >>  #putashirton  <<
https://www.adweek.com/brand-marketing/fruit-of-the-loom-has-a-message-for-the-topless-selfie-dudes-of-instagram-putashirton
AirBnB
https://audiense.com/social-media-case-study-interview-how-airbnb-liveinthemovies-twitter-campaign-stole-cinemas-biggest-night-oscars-cannes-lions-winner/
http://shortyawards.com/9th/liveinthemovies
Burger King
Burger King Creates Pre-Roll Ads That Share Your Hatred of Pre-Roll …
Bacardi
http://bacardiinstantdj-entry.com/
The Next Rembrandt
https://www.nextrembrandt.com/
https://www.adweek.com/brand-marketing/inside-next-rembrandt-how-jwt-got-computer-paint-old-master-172257/
Marriott Hotels – #LoveTravels
http://time.com/2816056/marriott-launches-lgbt-focused-marketing-campaign/
https://www.inc.com/zoe-henry/marriott-ceo-arne-sorenson-lgbt-inclusion-priority.html
Maltesers – Dancefloor
https://www.campaignlive.co.uk/article/maltesers-disability-campaign-most-successful-decade/1433980
https://www.and.org.au/articles.php/4/inclusive-marketing-can-you-afford-to-miss-out
https://www.campaignlive.co.uk/disabilityinadvertising
Exploring the often undervalued role of creativity, and it's power in creating great strategies, content and connections for this Future of Social Media talk was all inspired by Miss Vanjie. Taking a risk and being unique to truly stand out is the only way to slay. #yaassqueen , or as Shangela would say….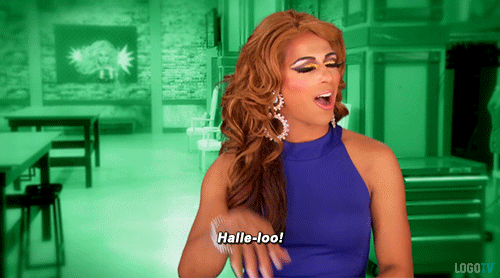 More articles on social media? Hit the blue bit 
Craig Mack is a social media and content strategist, blogger, model and Ambassador for suicide prevention charity R U OK. With broad experience in social media, digital and content, from all client, agency and talent sides he has a unique view of and approach to social media. Whether developing strategy, building and engaging communities, creating content, running paid social campaigns, working with influencers or analysing data, thinking creatively and putting the audience first to deliver results, is the lens he looks through.
CraigOnToast
Head of Social Media @ Colloquial, Social Media and Content Strategy, Social Media @ TEDxSydney, LGBTWQIA+ Blogger, Influencer, Model, R U OK Day Ambassador.
Speaks and talks- Social Media, R U OK Day & Mental Health, LGBT Life & Advocacy

Visit, say hi and follow me here